UK Riverbank Repair & Flood Control Services
Erosion Control
With our expertise in aquatic construction we specialise in environmental solutions for aquatic and coastal erosion, flood mitigation and waterway restoration.  Our unique single supplier services mean that we deliver cost effective and efficient engineering solutions for our clients throughout the UK.
From riverbank repair and restoration to bioengineered solutions for aquatic control and habitat creation, we use a range of modern plant and equipment for the delivery of sustainable outcomes. Our natural river bank erosion control methods include the installation of UK grown coir mattresses in parallel with the use natural materials such as willow and hazel. Where required we employ a more engineered approach to erosion control with the construction of gabion baskets and revetments.  For a more environmental and sensitive approach we have developed a gabion blanket weave system that facilitates  erosion control utilising specialist landscaping, planting and biodiversity in order to provide a more natural solution.
Erosion solutions for rivers, streams, lakes, canals, waterways and coastal sites including:
Gabion Baskets
Gabion Blankets
Geosynthetic Installation
Bank Stabilisation
Riverbank Restoration
Revetment
Habitat Creation
Debris Removal
Due to the specialist nature of our work we are experienced in liaison with the relevant regulatory stake holders including the Environment Agency, Local Authorities, Flood Officers, Architects and Natural England in order to provide a fully efficient managed turnkey solution to our clients.  As a result we have carried out works on major rivers, conservation sites, National Parks, SSSI's, Ancient Monument Sites as well as those in urban areas. We have the equipment and knowledge to access even the remotest site.
To discuss your requirements in more detail we would be delighted to hear from you.  Just drop us a line on 0844 836 1836 or email enquiries@tencounties.co.uk for further information.
Specialist flood solutions and mitigation serivces for:
Riverbank Repair
UK wide riverbank repair for both commercial and residential sectors
Erosion Control
Riverbank and coastal repair, restoration and stabilisation solutions
Riverbank Piling
Riverbank piling solutions, services provided across the UK
Gabion Baskets
Structural and civil solutions for riverbank repair and restoration
Long Reach Excavators
River dredging, waterway maintenance and repair services
Property Protection
Holistic flood defence solutions for your home or business
Wastewater Treatment
Supply and installation of sewage treatment plants and septic tanks
Aquatic Herbicide Control
Japanese knotweed control and invasive aquatic vegetation management
Aquatic Construction
Lake and pond construction, structural solutions, aquatic engineering and more
Aquatic Management
Reed bed, vegetation and aquatic weed management
Flood Walls
Flood and riverbank wall construction and engineering solutions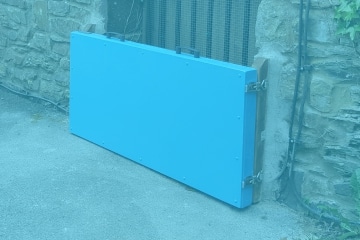 Flood Barriers
Range of easy to use timber, aluminium and UVPC flood barrier solutions
Flood Gates
Stainless steel, aluminium and bespoke timber flood gate solutions
UK Flood Defence Services
Ten Counties is a fully integrated flood defence and mitigation contractor delivering solutions for repair, reinstatement and remediation throughout the southern counties.
National Depots
We have local hubs across the UK, allowing us to rapidly attend callouts and serve our customers across the entire UK.
Emergency Call Out
In order to protect your investment we also provide an emergency call out service.
Survey and Consultation
To arrange a site survey and to discuss your requirements in more detail please call 0844 836 1836.
Delivering services throughout the UK
Fully integrated single supplier flood defence, mitigation and aquatic management contractor.
EMERGENCY CALL OUT AVAILABLE
£5,000.00 FLOOD GRANTS AVAILABLE
£5,000,000 PUBLIC LIABILITY INSURANCE
SPECIALIST IN SITES REQUIRING ENVIRONMENTAL SENSITIVITY