UK Riverbank Repair & Flood Control Services
Flood Gates
We understand the importance of protecting your investment and that no two properties are the same.  We provide a one call single supplier service for residential and commercial clients who require bespoke flood mitigation solutions.  Our experienced team will carry out a comprehensive property survey in order to provide you with a detailed report highlighting the products and flood mitigation measures required in parallel with a full quotation for supply and installation.
We supply a complete range of flood gates and barriers for property protection all available in a range of finishes in order to complement any property. We also manufacture custom hardwood flood gates that can provide a more stylish and aesthetic solution to flood mitigation.  If you require flood defence solutions for a listed or historic property we can advise on the options available and liaise with any local authority planning for suitable conservation.
Why choose our flood gates and barriers?
BSI Kitemarked stainless steel and aluminium flood gates and barriers
Custom hardwood timber flood gates and barriers available
Engineered sealing system
Manufactured to any height and width
Full range of colour and styles available
Complements our range of holistic flood mitigaton products
Fully installed service
To discuss your requirements in more detail we would be delighted to hear from you.  Just drop us a line on 0844 836 1836 or email enquiries@tencounties.co.uk for further information.
Specialist flood solutions and mitigation serivces for:
Riverbank Repair
UK wide riverbank repair for both commercial and residential sectors
Erosion Control
Riverbank and coastal repair, restoration and stabilisation solutions
Riverbank Piling
Riverbank piling solutions, services provided across the UK
Gabion Baskets
Structural and civil solutions for riverbank repair and restoration
Long Reach Excavators
River dredging, waterway maintenance and repair services
Property Protection
Holistic flood defence solutions for your home or business
Wastewater Treatment
Supply and installation of sewage treatment plants and septic tanks
Aquatic Herbicide Control
Japanese knotweed control and invasive aquatic vegetation management
Aquatic Construction
Lake and pond construction, structural solutions, aquatic engineering and more
Aquatic Management
Reed bed, vegetation and aquatic weed management
Flood Walls
Flood and riverbank wall construction and engineering solutions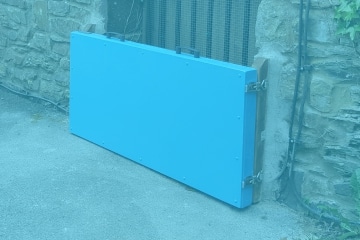 Flood Barriers
Range of easy to use timber, aluminium and UVPC flood barrier solutions
Flood Gates
Stainless steel, aluminium and bespoke timber flood gate solutions
UK Flood Defence Services
Ten Counties is a fully integrated flood defence and mitigation contractor delivering solutions for repair, reinstatement and remediation throughout the southern counties.
National Depots
We have local hubs across the UK, allowing us to rapidly attend callouts and serve our customers across the entire UK.
Emergency Call Out
In order to protect your investment we also provide an emergency call out service.
Survey and Consultation
To arrange a site survey and to discuss your requirements in more detail please call 0844 836 1836.
Delivering services throughout the UK
Fully integrated single supplier flood defence, mitigation and aquatic management contractor.
EMERGENCY CALL OUT AVAILABLE
£5,000.00 FLOOD GRANTS AVAILABLE
£5,000,000 PUBLIC LIABILITY INSURANCE
SPECIALIST IN SITES REQUIRING ENVIRONMENTAL SENSITIVITY